This article walks through how to search our CivicPlus Help Centers as well as some best practices and tips. 
Using the Search Bar
All of the Help Centers have a search bar at the top of the screen that will populate with a list of suggested articles as you type. You can either click on one of the articles in the list or hit Enter to view all results.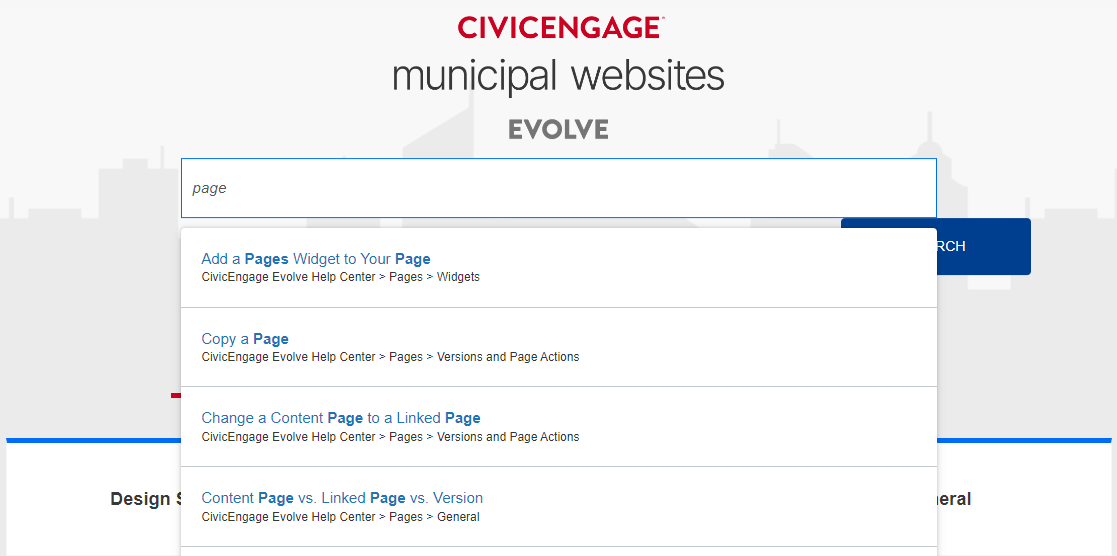 Note: If you move your cursor over one of the suggested articles and then hit Enter, it will take you directly to that article instead of to the results screen.
Filtering Search Results
After hitting Enter in the search box you will be directed to the search results screen. Use the filters in the left-hand column to refine results. 
Source: This option is only available when searching our main Help Center. Choose to search all sources or only a specific product's Help Center.
Type: Narrow the list down to only articles, community posts, or both

Search Term Tips
Use double quotes (") around a word or phrase to find content that includes all of those words. For example, "meeting agenda".
Use the minus sign (-) in front of a search term to find content that does not include that word or phrase. For example, account -password.
Supporting Articles