Who can use this feature?

Overview
Permissions to pages and site tools can be found in the Site Permissions module. Only System Administrators have access to this Site Tool.
The Site Permissions Site Tool controls group and user access to Pages and Site Tools. Page permissions are designated by group based on Author, Publisher, and Owner permission levels. Site Tool Permissions are also designated by group, unless a user is a System Administrator. System Administrators have access to all Site Tools outside of Super User only tools.
Groups
All Groups that are available for the Organization will appear in the list automatically. The page can be sorted by the Group or number of group members. Groups are all managed within CivicPlus Organizations.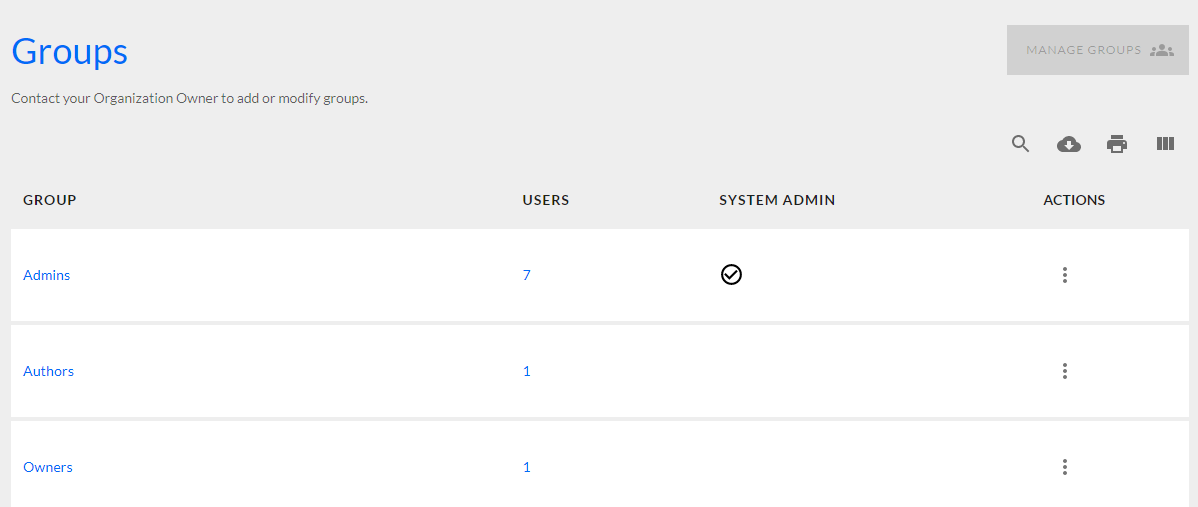 Users
All users within a group can be viewed on the Users tab. The user list can be sorted and searched as needed. Group users are added and managed in CivicPlus Organizations.

Actions
Groups:
Users:
Inactive Groups:

If a group has been deleted from the organization it will appear in the Inactive Groups section.
Resource