Who can use this feature?
Overview
Sometimes, your favicon will not update in Google Chrome. That is because Chrome is looking at https://<SiteDomain>/favicon.ico instead of https://<SiteDomain>/images/favicon.ico even though that is what all the other browsers are looking at.
To fix this, you must set a redirect and clear your site cache. After this, Chrome should update appropriately on your next visit to the page(s).
Redirect Information
From the All Sites redirect it should look like the image below: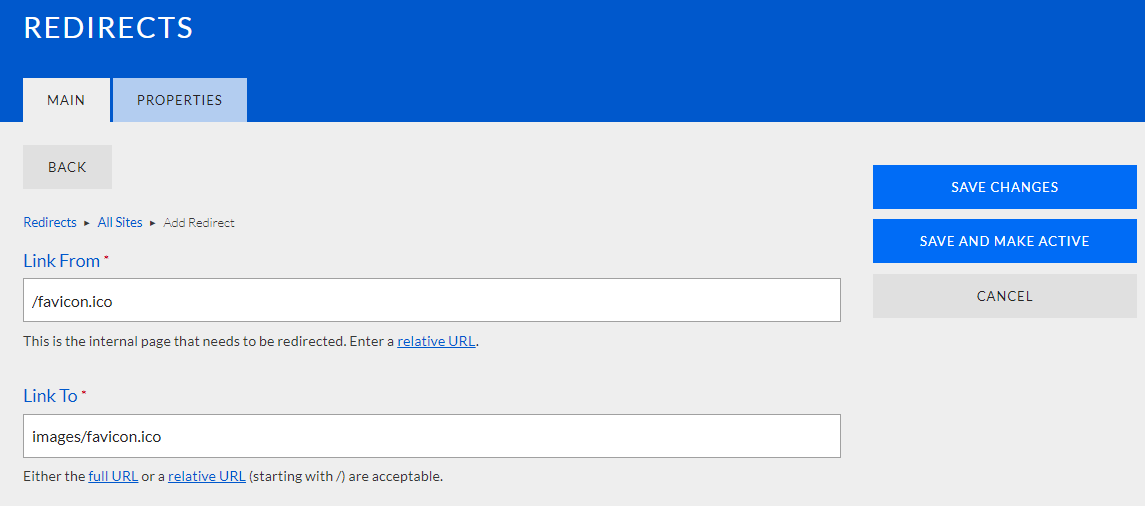 Link From: /favicon.ico
Link To: /images/favicon.ico