Overview
This article will show you how to embed your SeeClickFix Reporting Portal into your CivicEngage Evolve site.
Important Note
If your site does not currently have Always SSL enabled, mixed content will not load. It is recommended that you enable Always SSL and identify and address mixed content to prevent issues like this in the future. Learn more about that here.
Instructions
Navigate to the Portal Settings page of your SeeClickFix site and click Embed and Share

Copy the shareable URL from the Embed and Share page of your SeeClickFix Portal settings

Note: Frame size can be adjusted in the Embed Options below. Default is Responsive Width (width=100% height=600px) but can be customized by selecting Fixed Size.

On your Engage site, make sure that Live Edit is turned ON


Navigate to the Page you wish to embed the Reporting Portal on and select the Widgets tab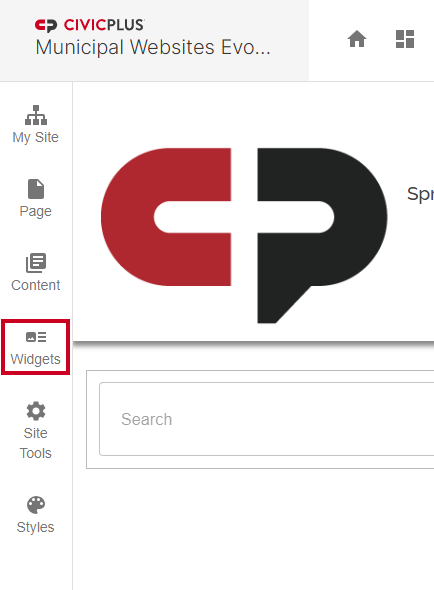 Drag and drop the Custom HTML widget into the desired location on your page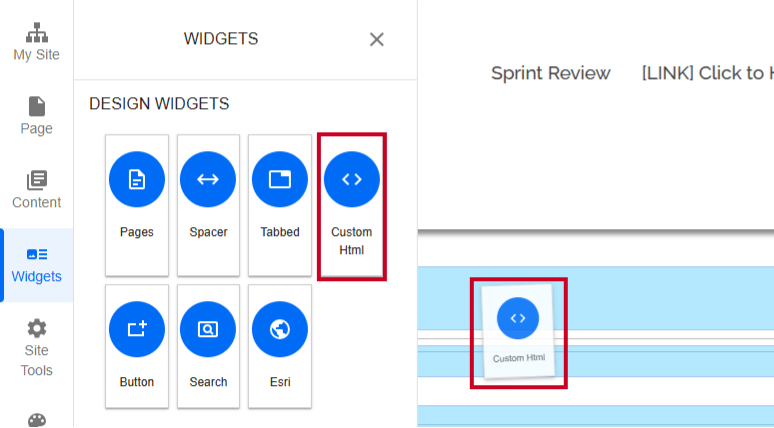 Paste your Embed Code in the HTML field. Do not edit this code.


Select Done


Note: After you click Done, an Edit Custom HTML button will appear. This is not an error. The Reporting Portal will not show on the back-end of your site.

Select a Save option


Save: Save the page as a draft
Save and Publish: Save and publish the page on the live site
Save as Copy: Save the page as a copy of the existing page
Preview your page

to view the Reporting Portal